The Sweet Taste of Rainbows
ROYGBIV doesn't always lead to a pot of gold, but for some it sure does right now!
So, remember those old school Trapper Keepers of yesteryear with Lisa Frank rainbow-y deliciousness embellished with a sprinkle  huge splash of metallic glitter, unicorns, and pandas? (Don't lie, we know you had one.)  But seriously, rainbows make everyone happy and super fab. Go on and be your fantastic self all over again with a grown up twist in these hot rainbow inspired items. You've got it, so flaunt it like the legend you are, and celebrate kicking off summer with these killer duds.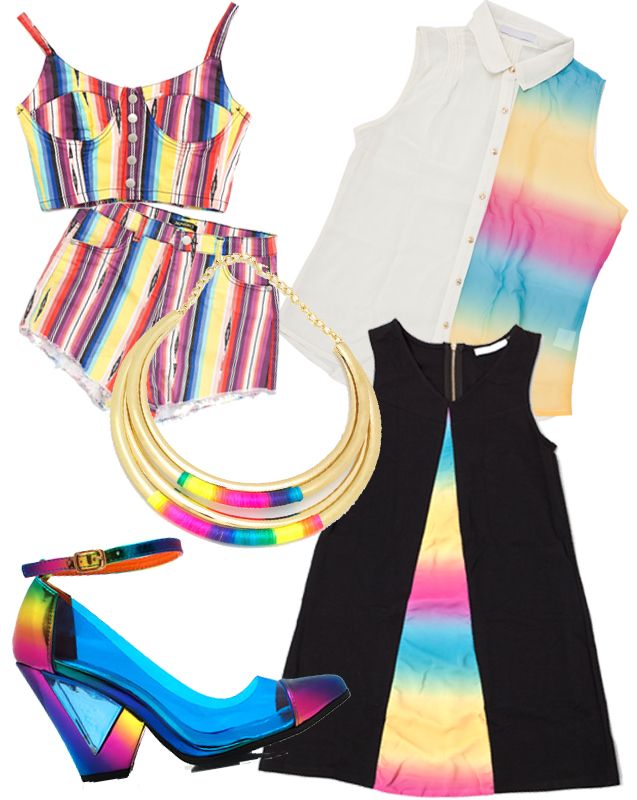 Check out these rad rainbow inspired items at GoJane.com: Pixie heels, Rainbow Striped Bustier and Shorts, Rainbow Inset Top and Dress, and Rainbow Wrapped Tier Necklace