GoJane's BFF: Blake of "Blake Von D"
GoJane's latest Blogger Friend Forever, Blake of Blake Von D, doing her thing in our skater skirt. Click on the photo below to check out more pics from her GoJane inspired shoot.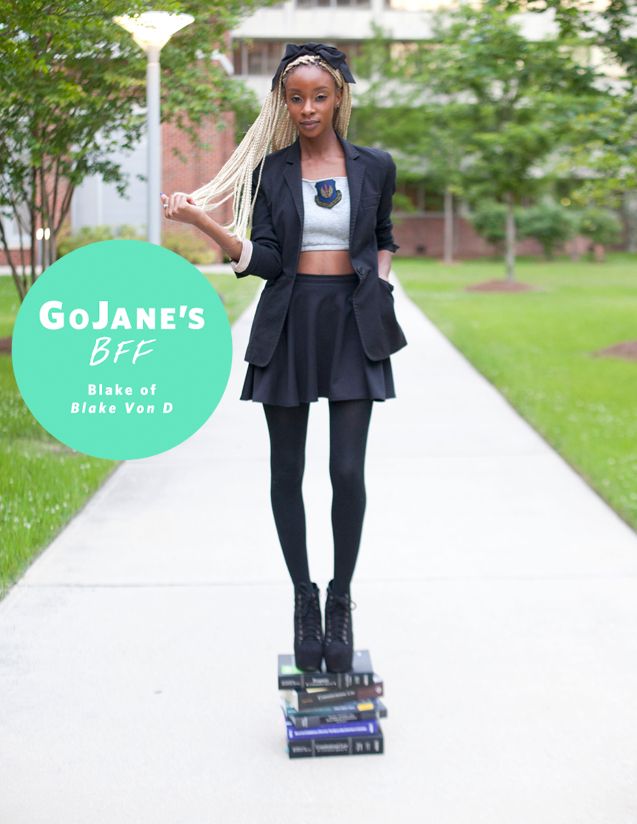 What do you think of Blake's look? Isn't it awesome? And that hair- we die for it!