2013 Grammy Awards: Our Predictions for Music's Big Night

Unlikely anthems, possible one-hit wonders, and Skrillex? Yeah, this year's Grammy Awards managed to cover all their bases. For those who aren't in the know, this year's awards will take place this Sunday (yes, we'll be doing a recap) and LL Cool J is hosting. Other important info?  Jay-Z and Kanye West managed six nods each, Gotye is still riding high from last year's "Somebody That I Used to Know",  and some of our fave divas, including Adele, Jennifer Lopez, and Katy Perry, will be in attendance.  And while we know who will be there, as well as who's nominated (check out the full list here), there is something we don't know: who will go home with a trophy. But we do have some pretty good guesses. Check out our predictions and make sure to let us know who you think will win.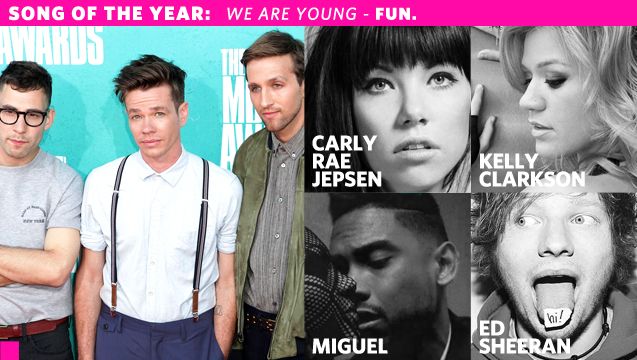 What do you think of our predictions? Who are you rooting for?