Microtrend: Galaxy Prints
If you were a fan of the hit 80's/90's fantasy sitcom, Out Of This World, you're gonna love this trend! We started seeing these galaxy printed pieces a few months ago. But what started off as a few sprinkles of cosmic-coolness has recently gone mainstream. This totally nebular celebration of the universe is a great way to play with colors and add a little (extraterrestrial) life to your look. Take a look at our collection of all things galaxy and get ready to lose your mind!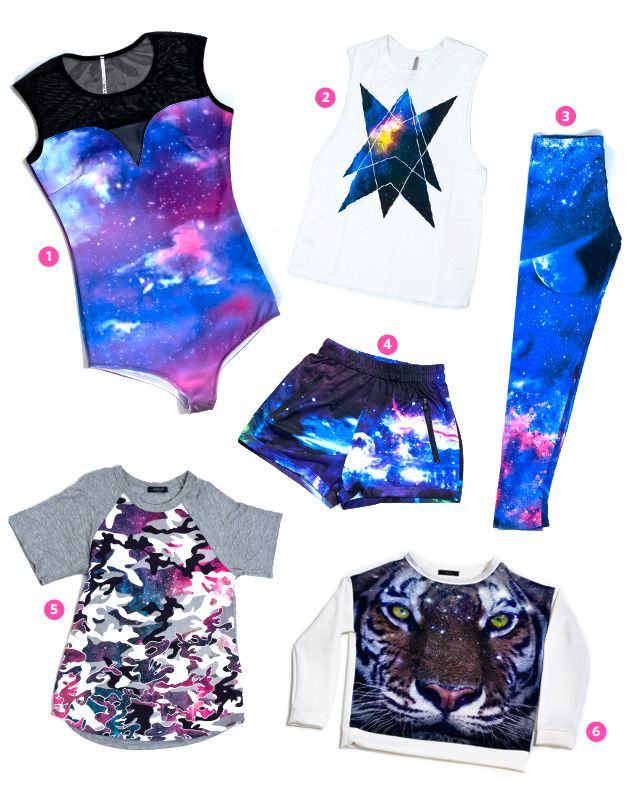 1. mesh accent galaxy bodysuit 2. distressed graphic galaxy tank 3. galaxy leggings 4. galaxy print shorts 5. camo print tee 6. graphic tiger sweater
Have you tried the galaxy trend? Do you love it as much as we do?