Trendy Celebrities are Layering Up
Summer may be long gone, but several celebrities and fashionistas have figured out how to wear their favorite summer styles in cooler temperatures. Of course, you could always add a coat, but that would cover up your pretty dress! Instead, try layering a button-up shirt, blouse, or tee under your favorite frocks. It will give your dress a cool-weather vibe that will keep you feeling warm and looking stylish. Here are a few of our favorite celebs rocking the layered trend.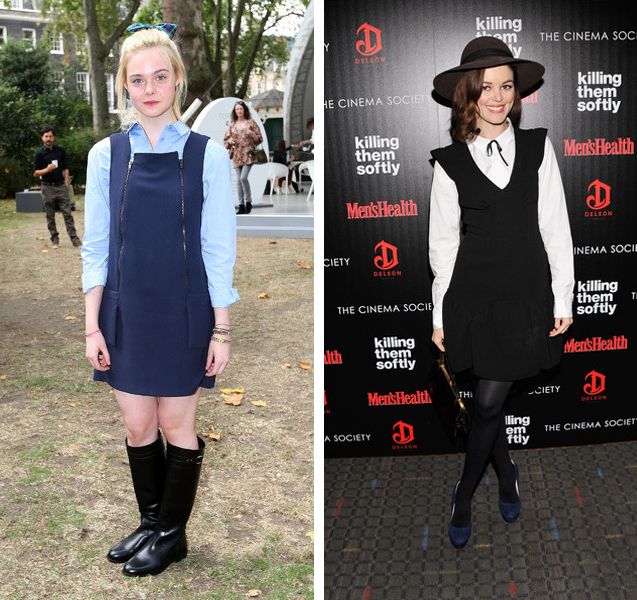 How do you layer your dresses for cooler weather?
P.S. You can shop for the perfect layering shirts on the GoJane site!