More or Less: Polka Dot Pumps
Need an excuse to kick up your heels? Well, we've got one for you with these polka dot pointy toe pumps. Below you'll see two nearly identical shoes, both sporting a fun and flirty polka dot print, but with one mah-jor difference: the price. The designer version of these shoes costs $350 whereas the GoJane version costs a modest $30. Take a look and let us know which version is designer and which version is GoJane.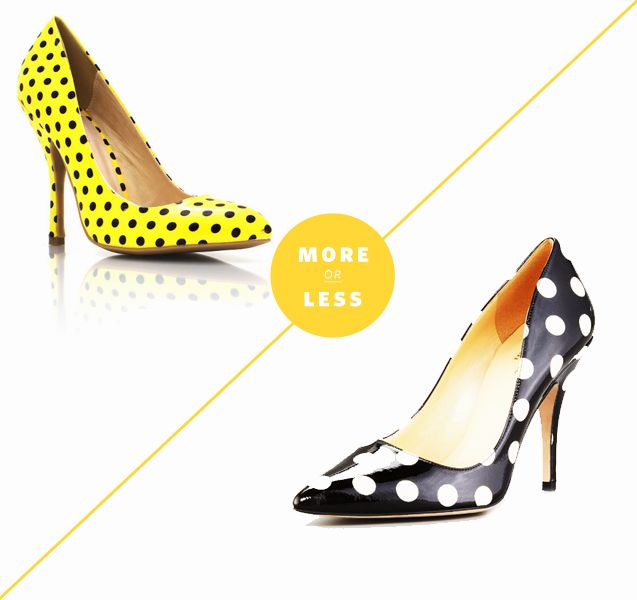 Which shoe do you think is from GoJane? To find out, click here.