More or Less: British Flag Clutch
Think a clutch has to be boring because it serves a utilitarian purpose? Yeah, we're gonna beg to differ. After all, can you think of anything more drool-inducing than a bold clutch with a sexy dress and towering heels? Us neither. Today's More or Less features a bright and statement worthy clutch at two very different price points- the designer version of this British flag clutch retails for $1,500 whereas the GoJane version is $46. Take a look and let us know which option you think is from GoJane.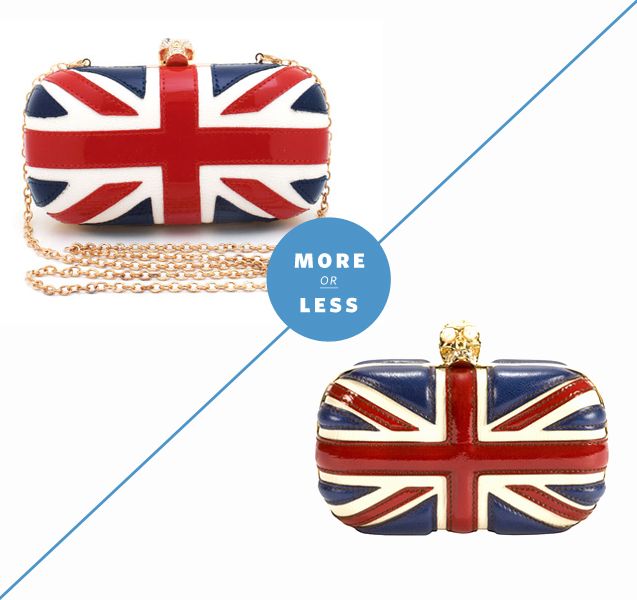 To find out which version is from GoJane click here.