Five Red Pieces to Celebrate Fashion's Night Out
Thursdays aren't typically a busy day, but today is an exception because there are several big things going on tonight: President Obama's acceptance speech at the Democratic National Convention, the MTV Music Awards, and of course, Fashion's Night Out. And, while we'd love to chat about all of 'em today, we're gonna focus on the most important- Fashion's Night Out. Why? Well, it is about fashion, our fave thing in the whole wide world.
For those not in the know, Fashion's Night Out (FNO) began in 2009 as a way to celebrate all things fashion, as well as get the world shopping again. The official color of the event is red, and in order to celebrate all things FNO we decided to show you our favorite red pieces. Sounds good? Yeah, we thought so, too.
1. strappy heel-less platforms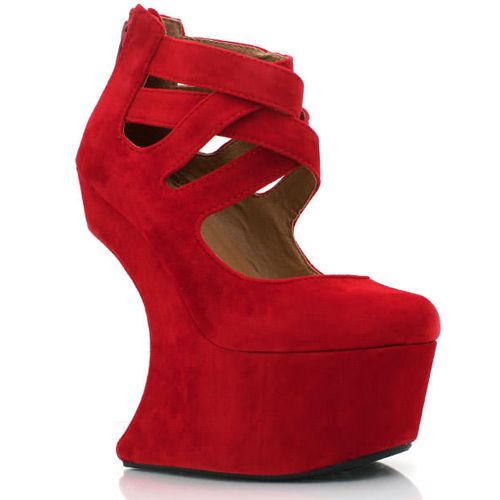 3. plunging sweetheart neckline dress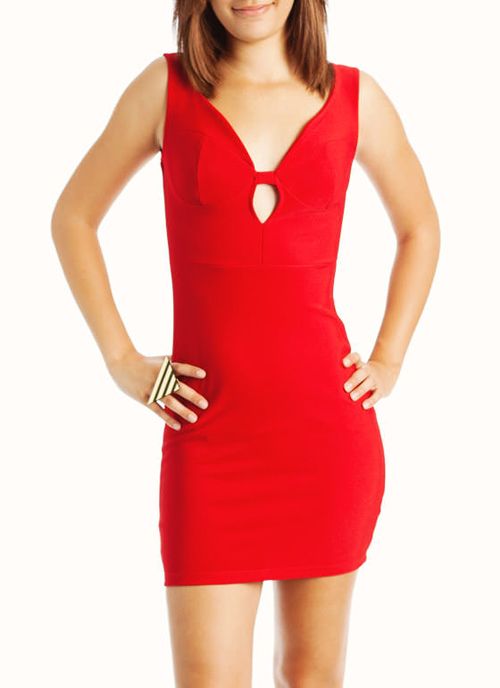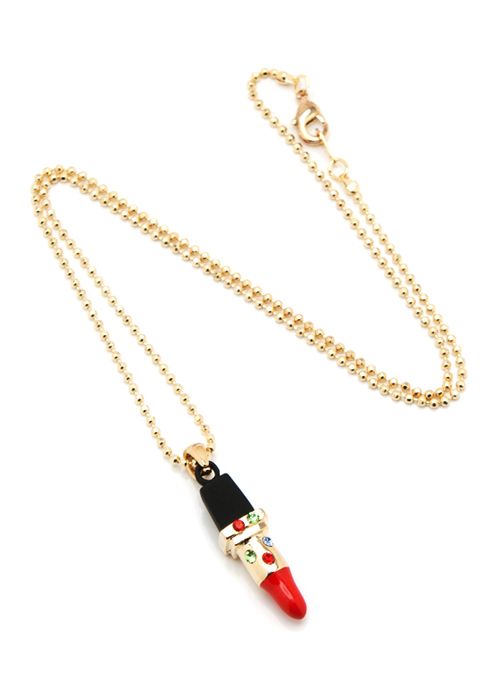 5. studded ankle strap platforms