More or Less: Wedge Sneakers
Have you seen some of your favorite celebrities, including Miranda Kerr, Kate Bosworth, and Beyoncé, wearing a pair of suspiciously puffy and flattering sneakers? While the sneakers may look like classic vintage kicks, they're actually wedge sneakers and routinely retail for $700. However, we've found a nearly identical pair for a modest $30.50. Take a look and let us know which pair costs less than your weekly mani/pedi.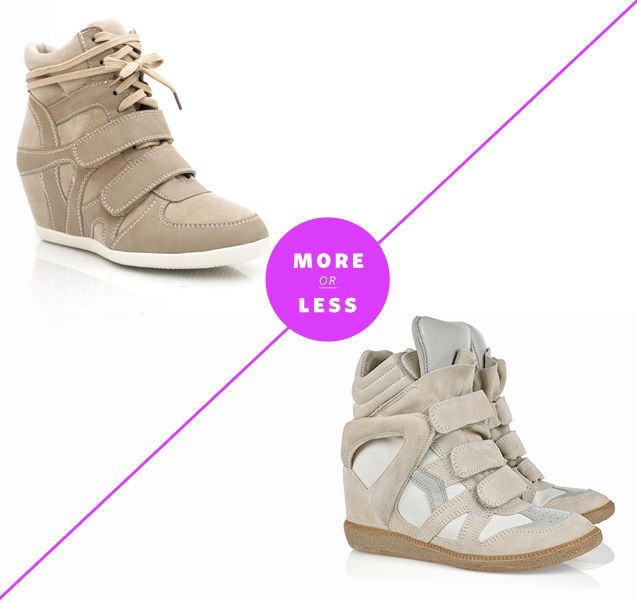 To find out which pair is from GoJane click
here
.