More or Less: Jeweled Clutch
Every girl needs a hot clutch in her life, and we think this red clutch, complete with jewels and skulls definitely delivers. Of course, there's a major difference between one of the clutches- the inflated price tag of  $1,595. The other option costs a cool $43.70. Which one do you think will set you back a tank of gas?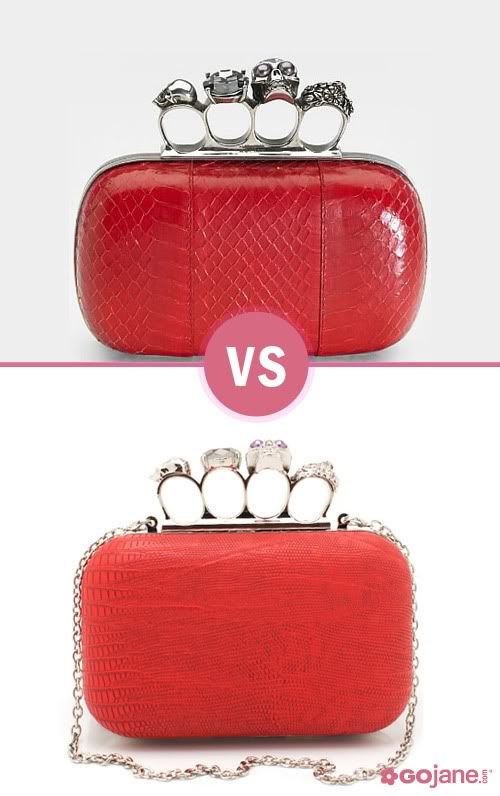 The clutch on the bottom is from GoJane. If you're interested in adding this completely gorg vegan leather clutch to your fashion arsenal just click here.