More or Less: Lace-up Heel-less Platforms
One of the heel-less platforms featured today costs a whopping $6,195. However, the other heel comes in at a budget-friendly $61. So, take a look and tell us, what shoe do you think cost the big bucks?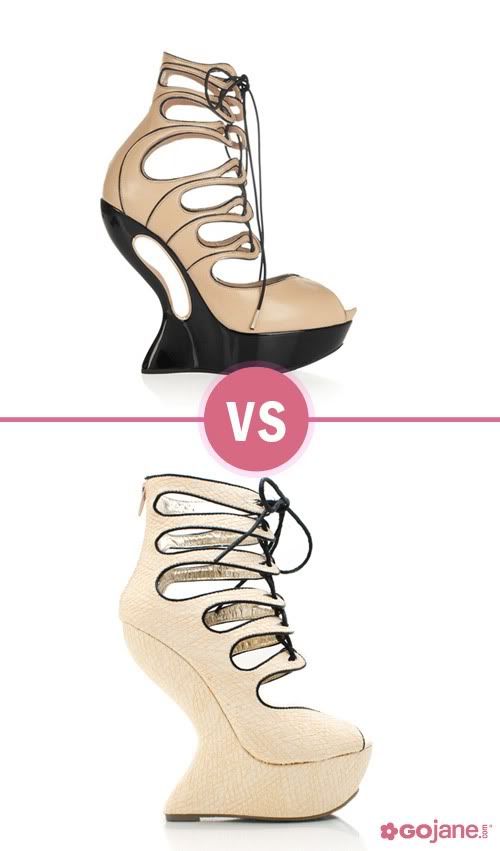 The shoe on top is from Alexander McQueen and is currently retailing for more than six grand. But, if you don't feel like dropping the equivalent of a down payment on a new car for fancy footwear, we have an option for you in the form of our lace-up reptile heel-less platforms.
What did you pick? Are you a fan of these heels?