More or Less: Pastel Platforms
Think you need to spend big bucks to look like a million bucks? We're here to show you that you don't need to drop serious cash in order to look like your fave celebrities with a new feature called More or Less. Today's inaugural post is about one of our fave things: high heels. The object of the game? Decide which shoe has the designer price tag and which shoe will set you back a mere $35.20.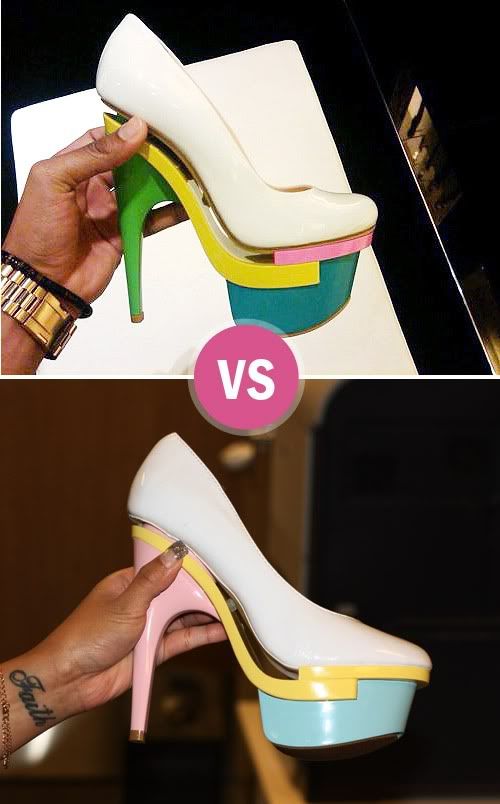 The correct answer is that the heels up top were recently rocked by Nicki Minaj and retail for approximately $900. On the other hand, our version, which can be bought here, will cost you the same price as a trip to the salon for a full set of nails and a pedicure. Yeah, get Versace glamour without the couture cost.
Are you a fan of these platforms? Which one did you pick?