How to: Wear Polka Dot Mesh Insets Like a Celebrity
Celebrities have ushered in their fair share of retina melting trends throughout the years (Uggs, anyone?), but we all know that celebrities are usually the arbiters of all that is cool. And you know what celebs really like right now? Polka dot mesh insets. However, we know you don't want to have a Kim Kardashian moment (see below), so we're gonna show how to rock this trend and look like a starlet while doing so.
Before we show you some of our fave pieces to get the look, let us offer you a reminder of what look you don't want: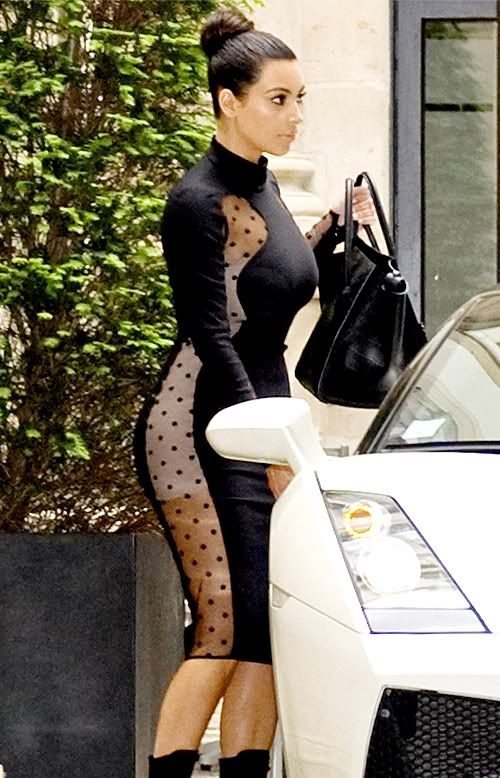 How to avoid that look? Nude pantyhose and a free bra. Another option is to pick a dress that has a polka dot mesh inset in a non-revealing place. Fortunately, we have tons of options, but our three top picks are here: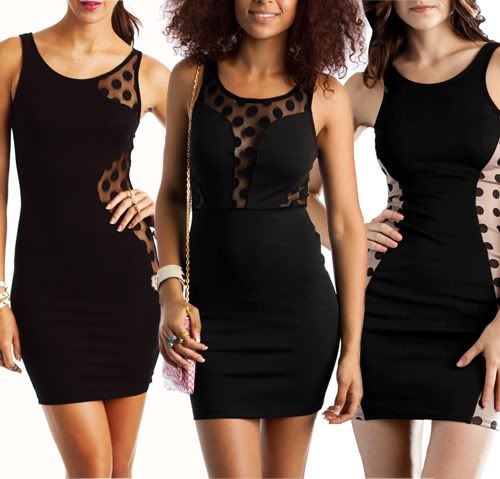 (polka dot mesh inset dress, polka dot mesh inset dress, and polka dot body con dress)

What do you think? Who was your favorite celebrity?