Behind the Scenes + Sneak Peek: Galaxy Manicures and American Flags
Here's a sneak peek of some of the super cool stuff we just got in. Should be on the site soon!
Wanna look out of this world with some super easy nail art? Check out this look: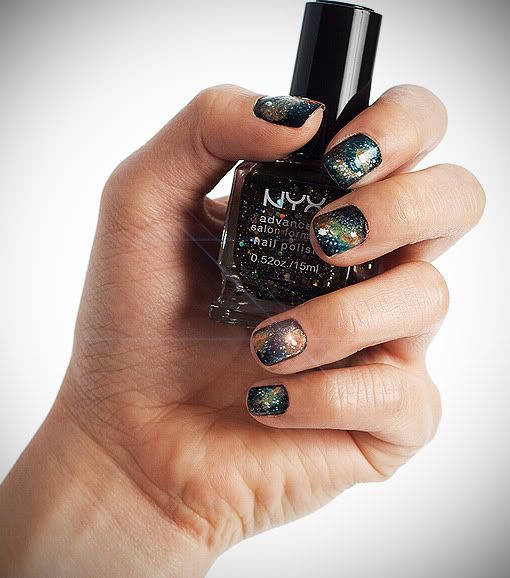 Directions for this look after the jump.
Paint your nails black
Use a sponge to dab off color
Put a toothpick in different colors (yellow, orange, etc.) and put a dot on your finger. Smear with sponge
Add coat of glitter nail polish
Just in time for Memorial Day, we found some awesome tops and leggings featuring the stars and stripes: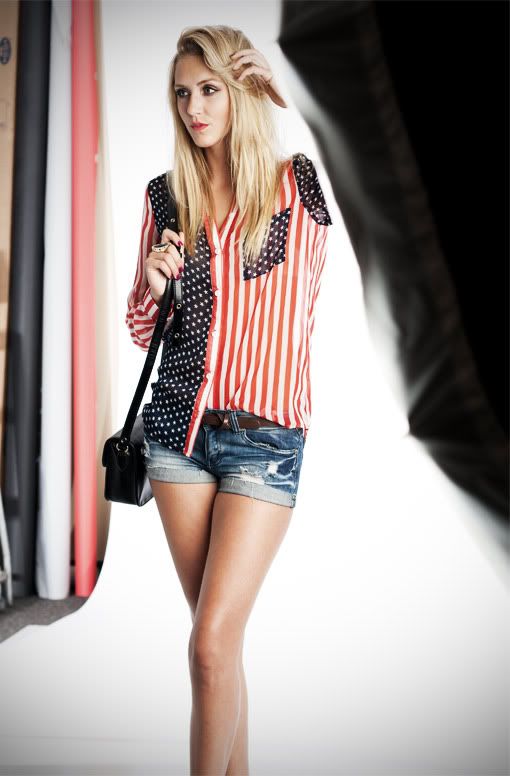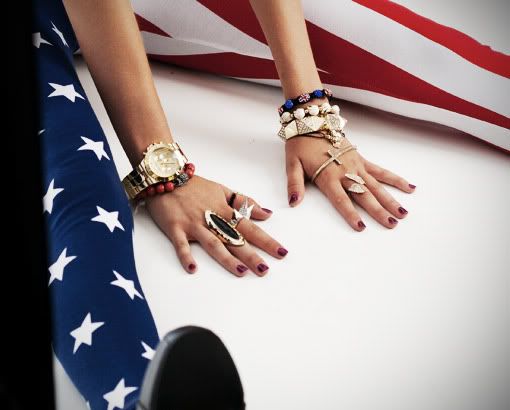 This happens to be one of our fave pics because it combines two things we absolutely adore- eyeshadow and racks full of clothes- in one image.
So, what do you guys think?