Luxe for Less: Nicki Minaj in "Beez in the Trap"
(Note: The video contains explicit lyrics and adult imagery)
Between the trippy beat and all that booty, you may have missed some of  the sick fashion in Nicki Minaj's latest vid, "Beez in the Trap." While we don't like to play favorites, we couldn't help but feel particularly proud when we saw the Harajuka Barbie shaking her derriere in our elastic band leopard jumpsuit. Don't believe us?
What about now? Admittedly, our model doesn't have quite as much badonkadonk as ol' Nicki, but we still think she looks pretty damn good. By the way, if you want to get Nicki's look we have just a few of these jumpsuits left.

If you like this look, but don't think you can  commit to such a daring piece, try one of the three options below.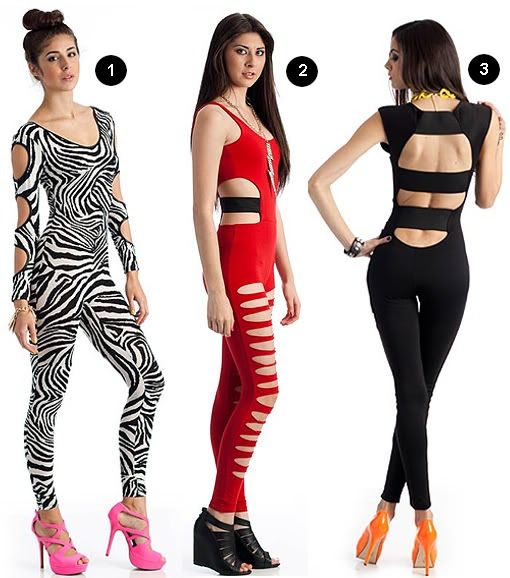 1. zebra cut-out sleeve jumpsuit
2. cut-out jumpsuit
3. elastic band cut-out jumpsuit

Do you guys think you could work this look? Where would you rock it?