How to: Wear Printed Bottoms
Sometimes it seems that printed tops get all the attention. But, 2012 looks to be the year of the printed bottoms (and ludicrous GOP behavior). And sure, we've seen the usual suspects when it comes to prints- florals, polka dots, and tribal, but designers have also shown us some unexpected prints. In celebration of all things printed and patterned that can cover your booty we present a how-to guide when it comes to printed bottoms.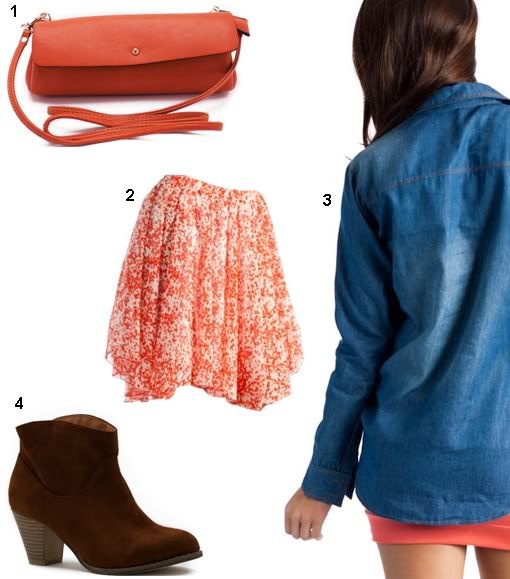 1. leatherette clutch
2. flare chiffon skirt
3. long sleeve chambray top
4. suede finish bootie
Why it works: We combined a super girly chiffon skirt with tough vaguely Western elements, including faux-suede booties and a chambray top. Additionally, the color scheme is pulled together by the leatherette clutch and fairly neutral booties and shirt.
1. slouchy magazine print top
2. studded skull brooch clutch
3. nail polish
4. tribal print leggings
5. cut-out textured leatherette wedge
Why it works: Yep, we added a graphic top to these printed pants, but the muted color scheme keeps this casual ensemble from feeling overwhelming. Of course we did make sure to add a pop of color courtesy of a bright and girly shade of nail polish.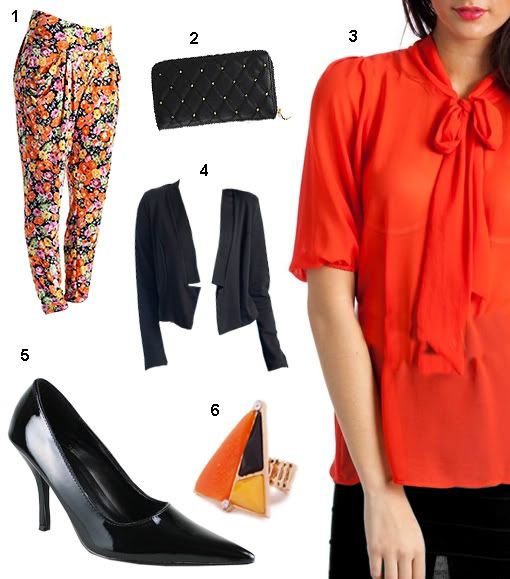 1. floral harem pants
2. studded quilted leatherette wallet
3. semi-sheer pussy bow top
4. open front blazer
5. patent pointed toe pump
6. shimmer jewel triangle ring
Why it works: We decided to maintain the girly vibe of the floral harem pants by layering 'em with a semi-sheer pussy bow blouse and sexy patent leatherette heels. Additionally, the fitted jacket won't overwhelm your shape and the similarly hued accessories result in a polished and calculated look.
What was your favorite look? How do YOU rock printed bottoms?