How to: Dress for Valentine's Day (Without Being Too Obvious)
Valentine's Day is often thought of as a special holiday reserved exclusively for couples and Hallmark executives. However, we know that the GoJane girl, regardless of relationship status, always wants to look good. As such, we put together a few looks just for you.
Date With Your Sweetheart:
1.
stone square shaped ring
2.
lace design open bow back dress
3.
ruffled satin peep toe platform
Clubbing with Your (Single) Friends: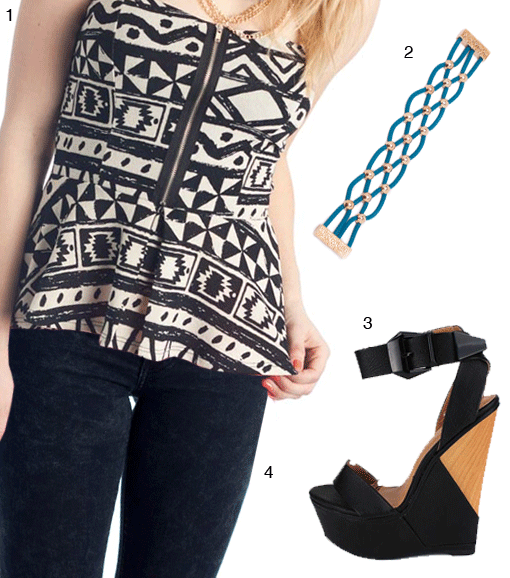 1.
strappy back tribal tube top
2.
woven chainmail bracelet
3.
mineral wash skinny jeans
4.
wrap around ankle strap wedge
Movie Night with the Bestie (No Romantic Comedies Allowed!):
1.
rhinestone trim love ring
2.
metallic zipper top
3.
fringe slingback wedge
4.
basic legging
What was your favorite look? What are you planning to wear on Valentine's Day?