GoJane is Having a "CAFE & CANVAS" Kinda Day in Southern Cali!
There's never a lack of things to do or people to see in Los Angeles. Once you hit the streets of this gritty-glam town and breathe in it's essence, you're suddenly jolted into a world of mind blowing experiences. You can't live in LA and ever utter the phrase, "I'm bored." Because every corner turned is another opportunity to enlighten your mind. There is culture and chaos to be experienced in the City of Angels and we're not letting a single second of it pass us by. This city will forever be  our go-to area for our editorial photoshoots. We love how the colorful back drops found in this classic LA building  accessorize our clothes. Don't you?
Location 1: Canvas
Location 2: Cafe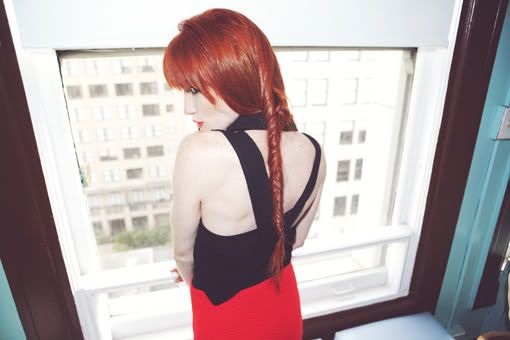 We've spent countless hours riding around on the company Vespa scouting the city for swanky snap shot-worthy locations, so it's safe to say we know our way around this town. But do you? We want to test your knowledge of LA's landscapes and landmarks. Can you pin point the exact locations of this week's photoshoot? Both locations are in the same building.  Be as specific as possible. Don't just end at the neighborhood or intersections. We want the name of these two businesses. Hint: Prints & portraits, then upstairs for some Cafe cat lives.